PLASTIC BARRIERS TO DELIMITATE THE PATHWAY
Plastic barriers are commonly used to temporarily delimit pathways in construction zones or crowded events, ensuring the safety of pedestrians. These barriers are made of durable and resistant plastic materials, which makes them ideal for outdoor events, construction sites, hotels, parks and gardens, and many other applications.
Pedestrian plastic barriers are characterized by being lightweight and easy to transport, making them an ideal option for any events or construction sites that require quick installation and dismantling. Additionally, these barriers are modular, which means they can be joined together to cover larger areas or disassembled for more compact storage.
OUR MODELS OF PLASTIC FENCES
We offer a wide range of models of plastic pedestrian barriers for construction sites or pedestrian traffic to meet our customers' needs. Our plastic barriers are environmentally friendly as they are made of recyclable materials and can be reused several times. Mobile barriers are ideal for events or temporary locations because they are easy to move and install. They are equipped with anchoring systems that make them safe and stable. Stackable safety barriers that are easy to use on all types of surfaces.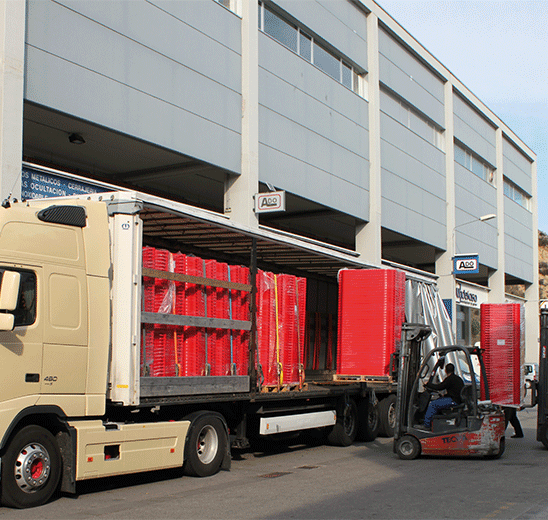 PLASTIC PEDESTRIAN BARRIERS MANUFACTURERS FOR CONSTRUCTION SITES
We are a company specialising in the manufacture and sale of high quality plastic pedestrian barriers. We have a team of experts in the design and production of pedestrian barriers. We work to ensure that our products meet the highest quality standards..
Our plastic pedestrian barriers are designed to be resistant, durable and easy to use. We use high quality materials and advanced manufacturing techniques to ensure that our barriers are safe and reliable in any environment. In addition, our plastic pedestrian barriers are lightweight and easy to transport, making them ideal for a wide range of applications.
We offer different plastic pedestrian barriers, including models with different heights, widths and colours. In addition, we can customise our barriers to suit the specific needs of our customers.